" Questing eternal for friendship and sonic glory in a squalling disorienting world of heaviness centered in sludgy hypnotic maelstrom. The journey is enthralling and washed in layers of ritualistic drone and noise. Avola is the perfect soundtrack for when the Thrush knocks, and the setting sun with the last light of Durins day diminishes into blissful darkness."
Vern Avola is a multimedia artist currently based out of Portland, Oregon.
She has been playing and booking shows since 2004. In 2005, she was a founding member of Prizehog and also joined a noise group called Shrew Florist. She's had the honor of having several releases on labels such as Gravity Records, An Out Recordings, Accident Prone Records, Nadine Records and Sleeping Giant Glossolalia. She has also booked and played several US tours, as well as played several festivals, most noteably SxSW and Total Fest.
Former monikers for her solo performances: Dirty Centaur and EMS (Eat My Shit).
Current collaborations: a duo called Elrond, occasionally with a band from Australia called DEAD and in a newly formed duo with Daniel Menche called Bear Spray.

Avola is currenlty recording a new solo album.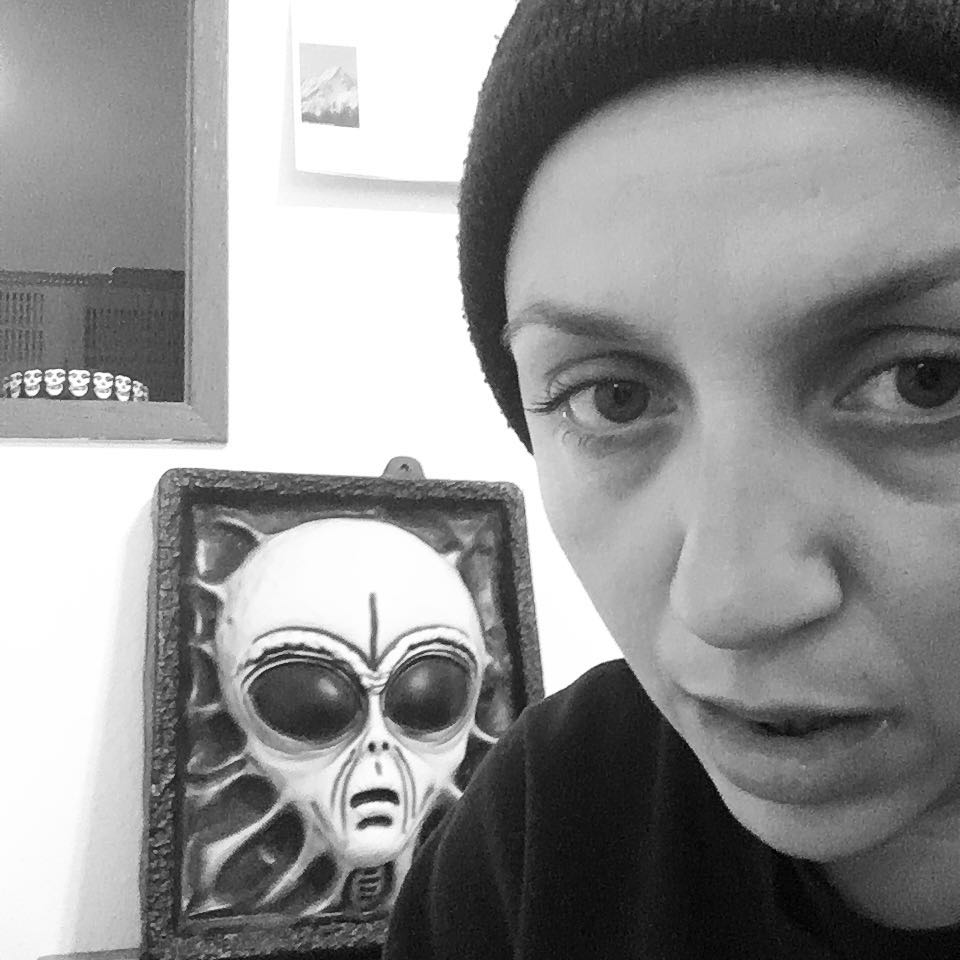 "Portland-based musician Vern Avola makes electronic music that combines a ferocious wall of sound with a deceptively subtle sense of dynamics. One could call it noise music, except that Avola puts enough into weirdly shifting harmonics as she does into abrasion. One could also call it drone, but Avola's approach to synth music is too rhythmic, itchy, and restless to fit easily under that label. She's recently shared bills with artists including electro-pop eccentric EMA, metal band Big Business, and long-running experimental rock outfit Oxbow, to give you some idea of the difficulty of pigeonholing the project." - Tone Madison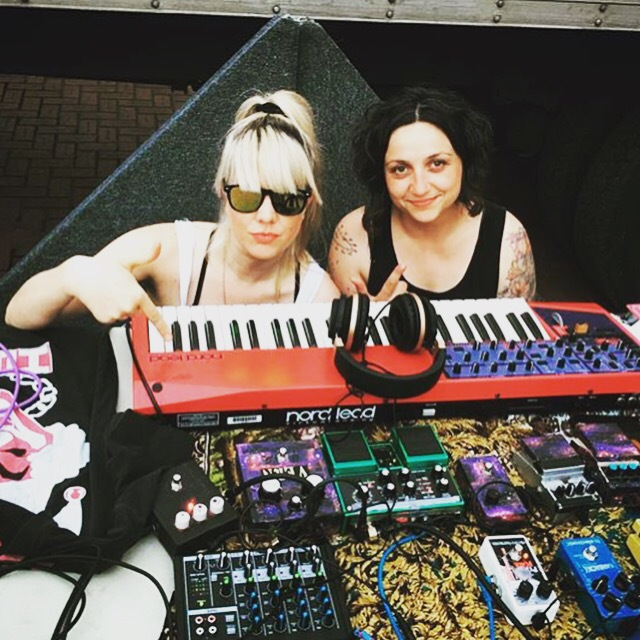 "EMS recently opened for Thrones and Oxbow, as part of a Thrones retrospective, followed up by a performance at the new Killingsworth Dynasty venue, which was recorded and remixed by noise legend Daniel Menche, hinting that EMS is a rising force in PDX's underground noise scene (long may it reign). Jeph Nor, likewise, is the driving force behind Volt Divers. Between the two, what we have here is a microcosm of a new aspect of PDX experimental music." - Forest Punk

Reviews

"Zone" is the hypnotic new record by Avola. Portland-based musician/producer Vern Avola takes listeners through droning synth dream of tension and release. It's juxtaposition of beauty to harsh is truly remarkable. "Zone" is aptly named. We're already excited to see what comes next for this already talented artist (Vern is a member of Elrond and Prizehog). Check it out online and snap up a vinyl record if you feel moved." - Telegraph Mastering

"There's certainly a zone being explored on Vern Avola's newest record, but I'm not sure it's one of our earthly dimension. Rather, this record reminds me of the sonic areas explored by Wolf Eyes and their fellow psych-noise travelers shortly after the turn of the century. Avola uses a variety of synths (in most press photos, she's hunched over one) to create these bristly, finicky musical organisms, and while she's not the first to have this idea (many of the ideas explored through Zone can be traced back to Throbbing Gristle and beyond), she works it well. At times, things get out of control in a Nautical Almanac or Cotton Museum sorta way, but usually Avola lets her tones linger in the stratosphere, as if she's trying to lure the Silver Surfer back to Earth by emitting a particularly dazzling selection of colors into outer space. Listening to Zone takes me back to the days of not knowing who or what was responsible for the random few American Tapes I was able to acquire, but loving them dearly all the same." - YellowGreenRed

"Glitchy, squelching soundscapes that are sometimes a little synth-rock, sometimes like eerie soundtrack music, occasionally ugly dissonance and just pure sonic confusion." - Decibel Magazine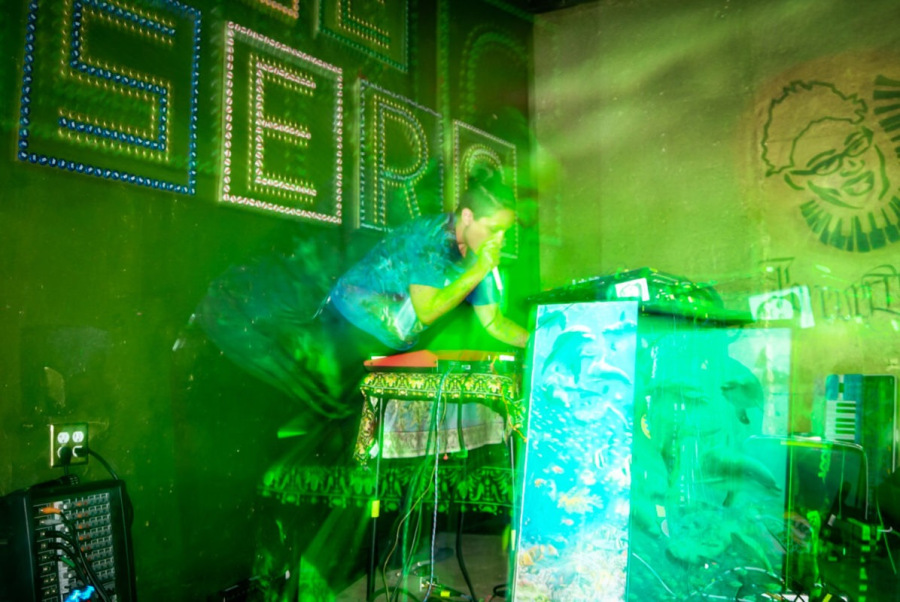 B E A R S P R A Y -- A delightful project featuring Daniel Menche and Vern Avola -- More info coming soon...
E L R O N D Ian Gorman Weiland + Vern Avola

Avola Remix Of STÖLLER
I had the honor of doing a remix of a track off of this fantastic album in celebration of the re-pressing!


Avola Remix of BEAST (Daniel Mencheand Friends)
BEAST "You've Got Rabies On Your Breath!" was originally offered on Adult Swim Noise Comp and now remastered and remixed by several sonic architects of destruction. If you got your rabies shot already you can still blast this beast.....if not......you've been warned! CRANK IT!


E M S + J E M
Vern Avola, known for her synth wizardry in PRIZEHOG, is joined here by Jem of Australian bruisers DEAD for 31 minutes of deep space exploration and skull excavation. EMS augments her usual electronic arsenal with sparse and effective percussion for what can only be described as ritualistic friendship questing of the highest order. -SGG
Vern Avola + DEAD
- Song performed by DEAD in collaboration with Vern Avola. Recorded by Toshia Kasai at Sound Of Sirens, LA in 2015.
R.U.N.Kil
Two mainstays of the Portland synth underground - EMS & Jeph Nor - explore the limits of modular synthesis on Live At Volt Divers, recorded on a freakishly nice Saturday evening in the gloomy occult interior of the Lovecraft Bar. -Forest Punk
A Great Friendship - Antecessor, AVOLA and DEAN (aka Grand Arbiter) remixed by Daniel Menche - If anyone doubts that the local experimental scene is a friendly one, let a project like this lay your worries to rest. Just a few days ago, the electronic artists Antecessor, AVOLA, and Grand Arbiter played a collaborative set together at Killingsworth Dynasty as part of a party celebrating the career and life of Thrones. One gent in attendance was the ever-prolific Daniel Menche, who captured their squirrelly and beautiful set on his digital recorder and, with some remixing, turned it into this beautiful hour long melt. Listening to it, I feel like I'm either being slowly swallowed up by a warm blob or, at the very least, gawking at the last half-hour of 2001 after a few sips of psilocybin tea."Robert Ham - Experimental Portland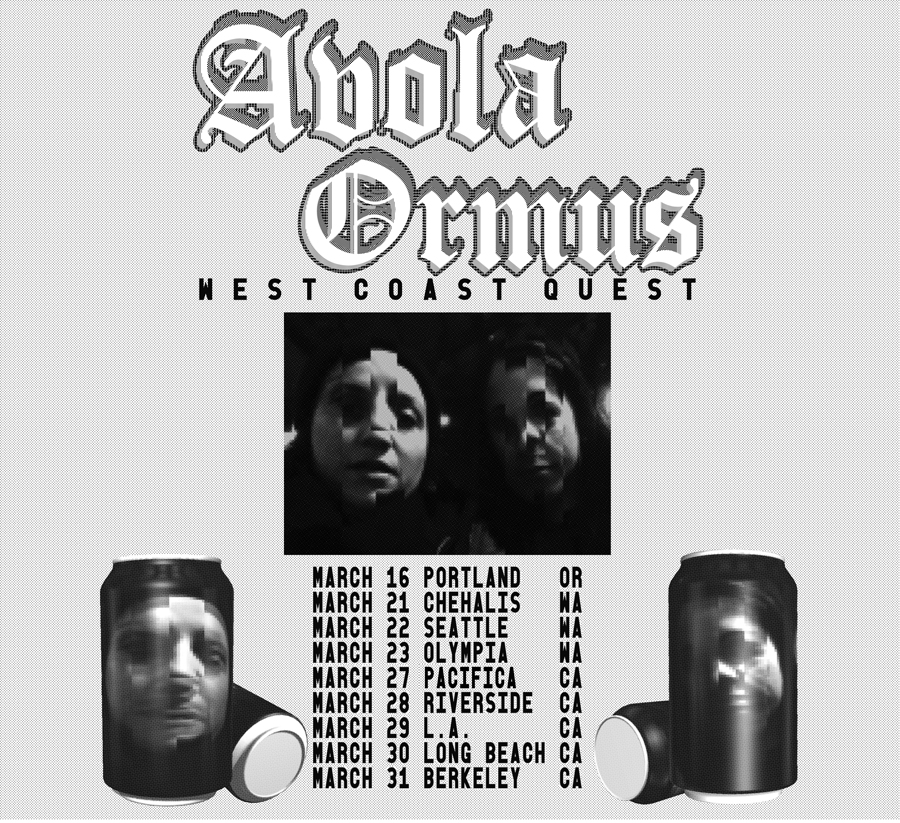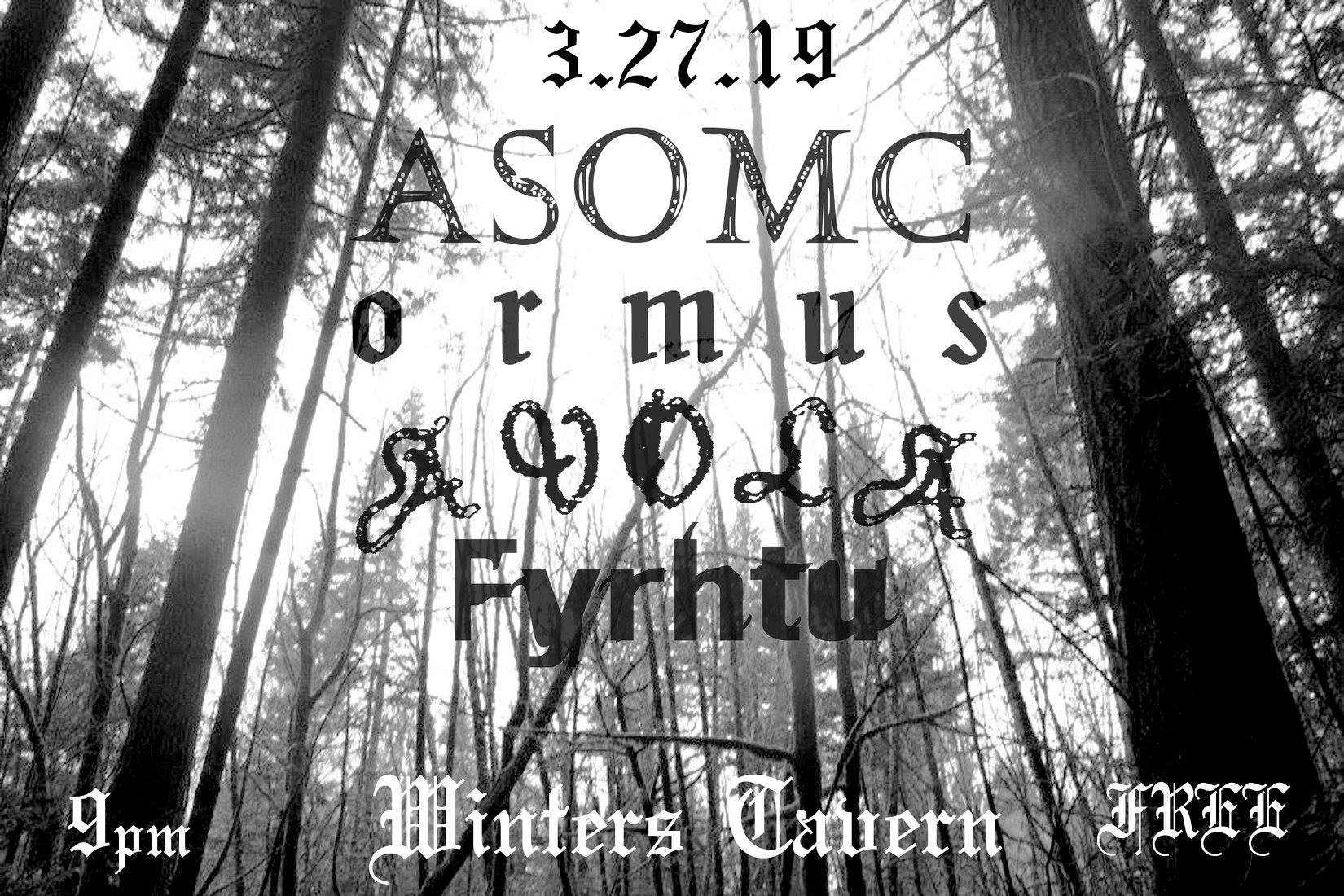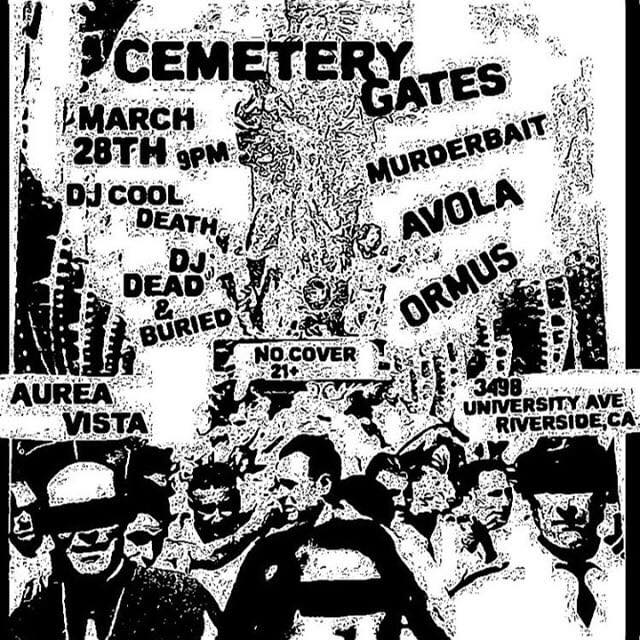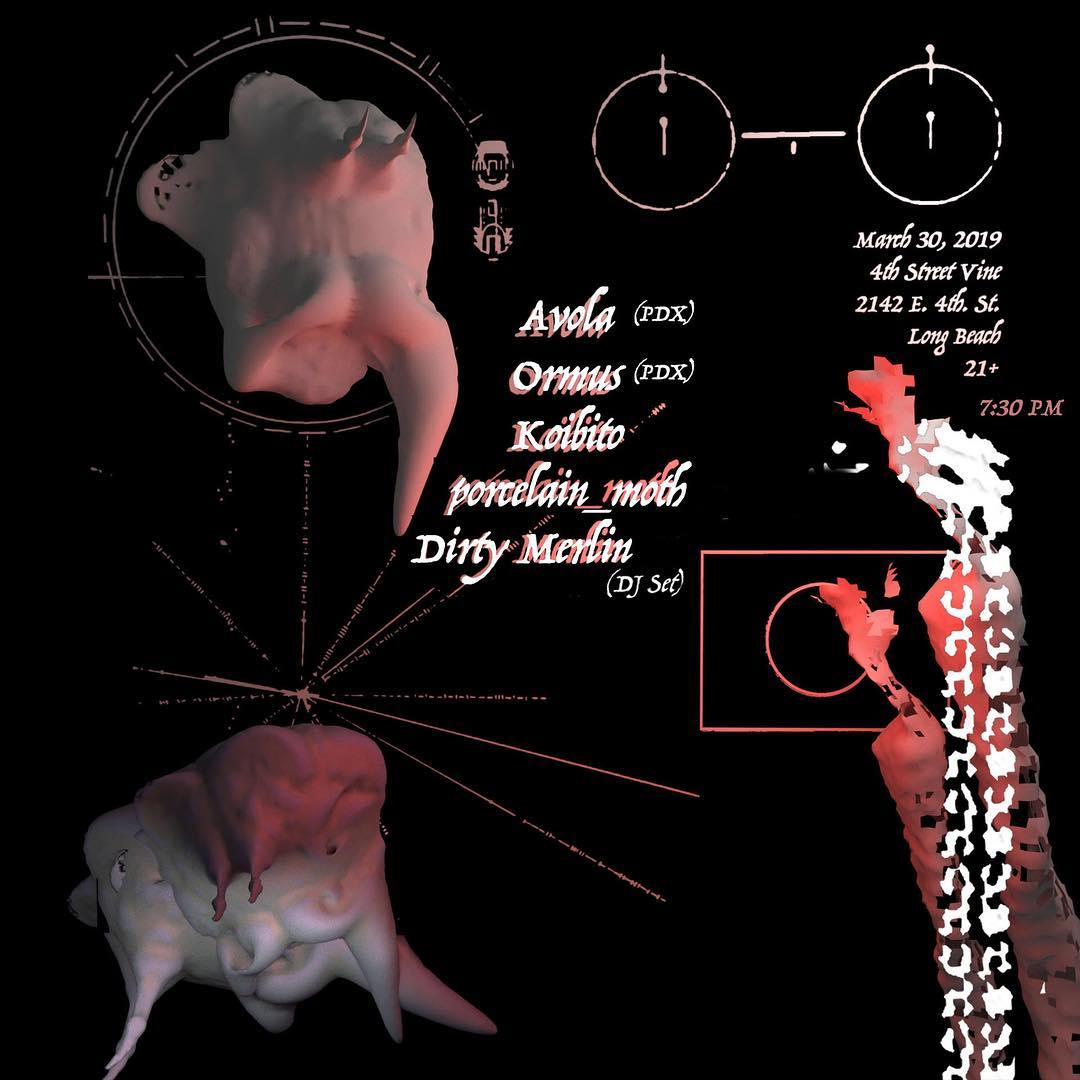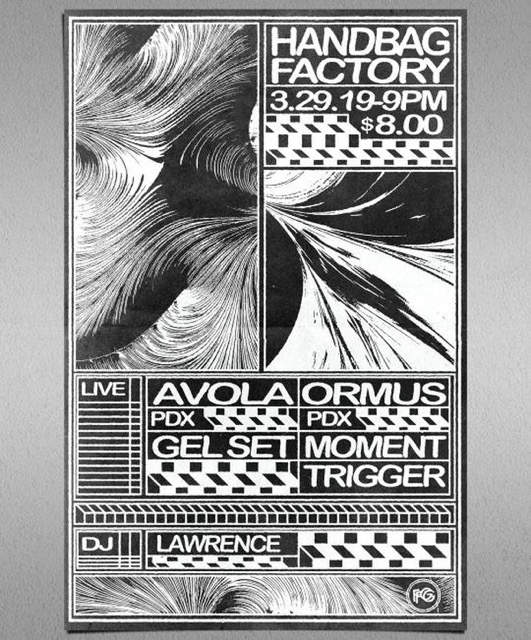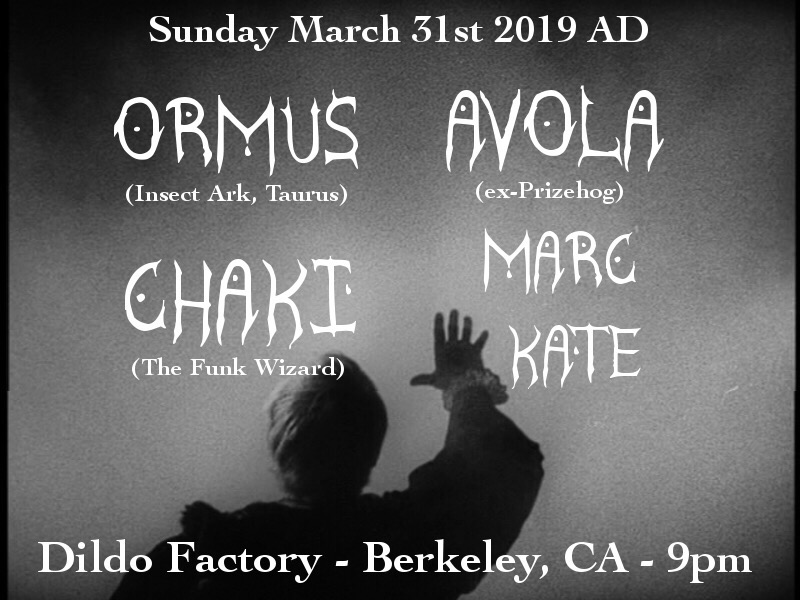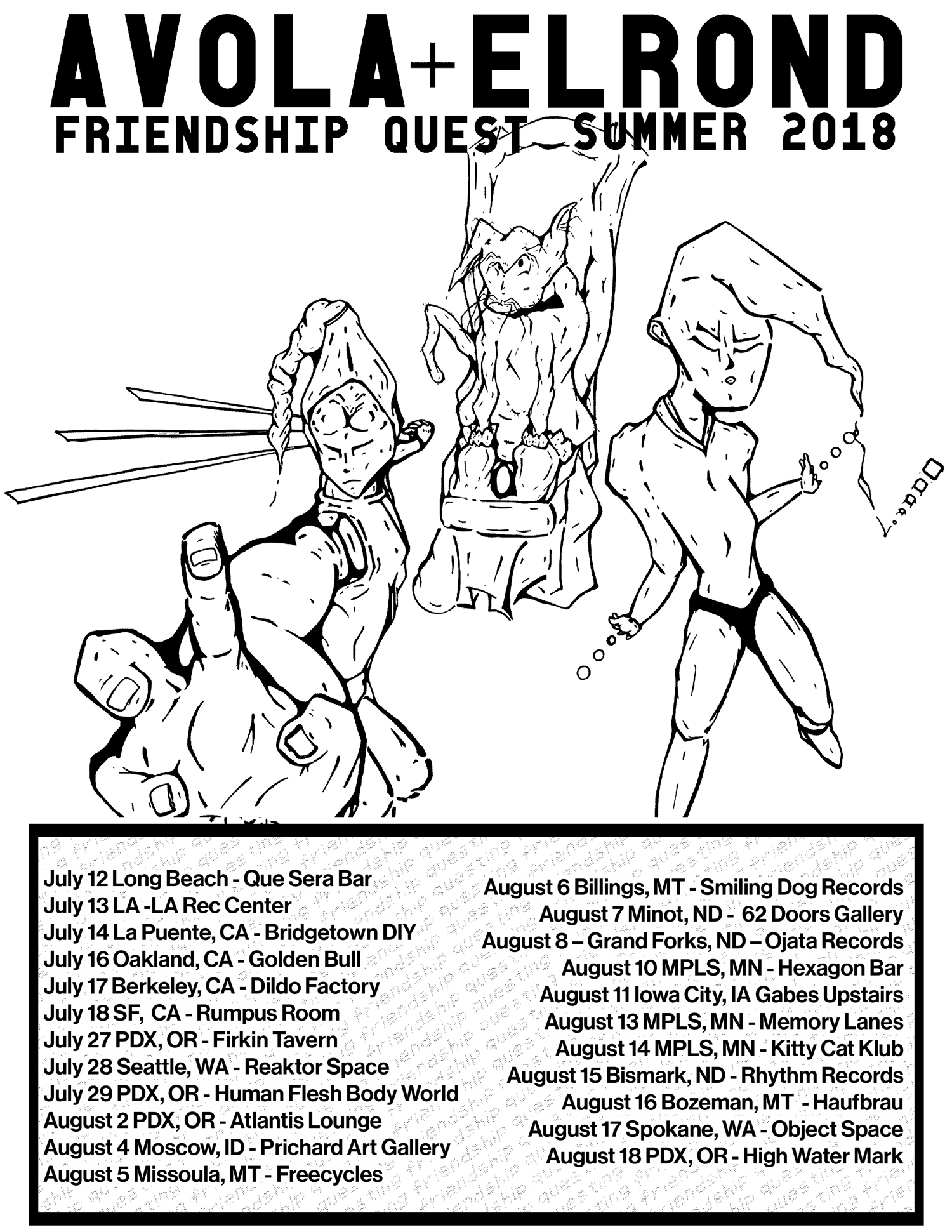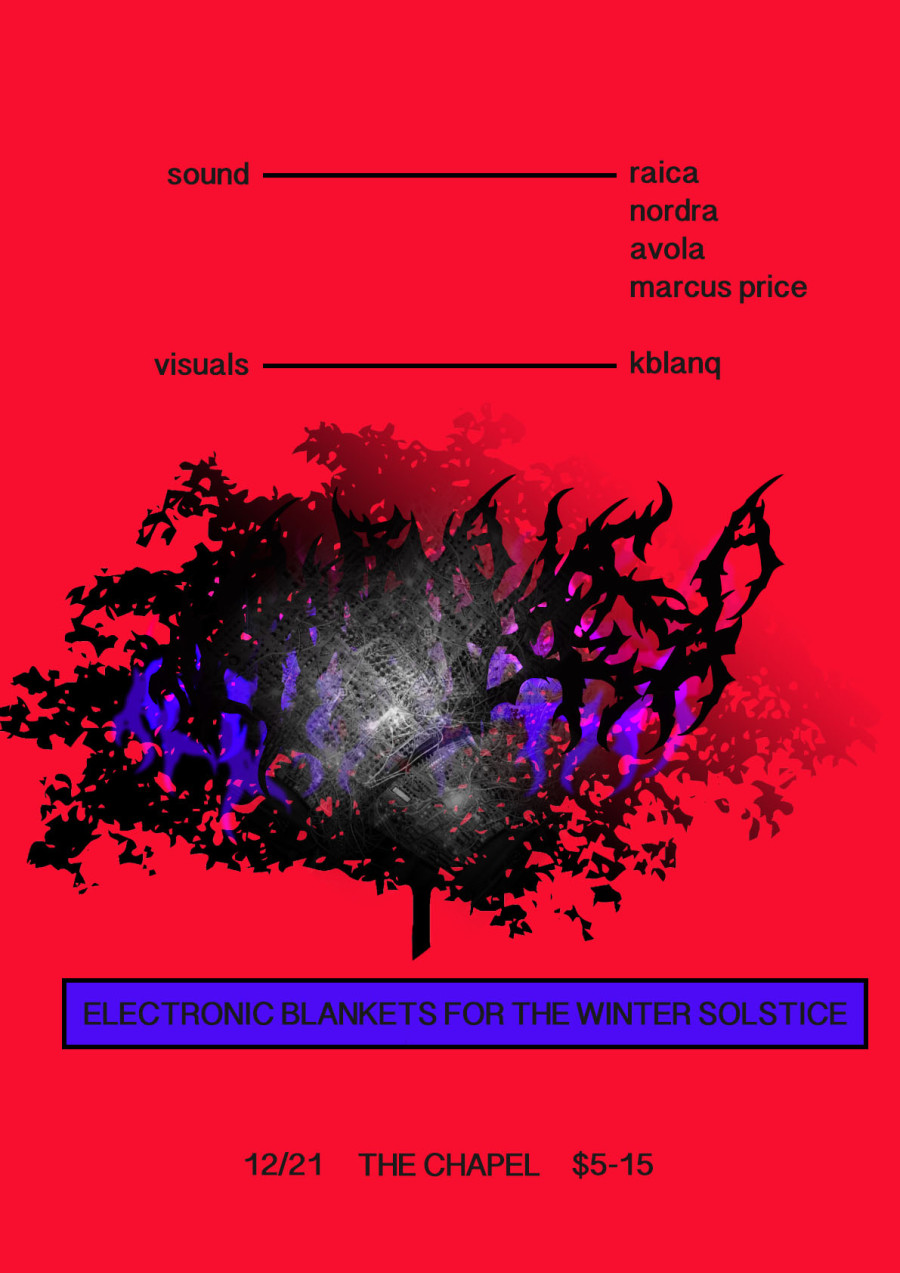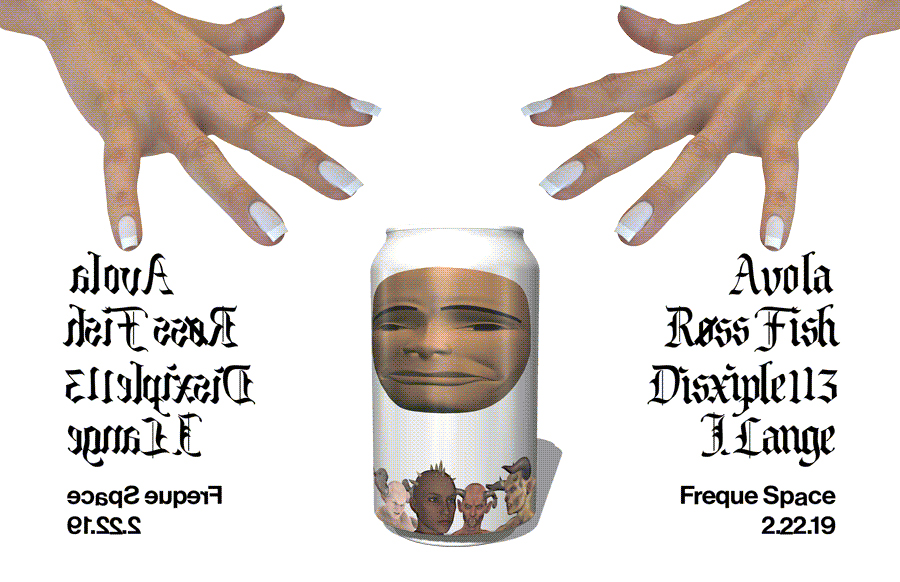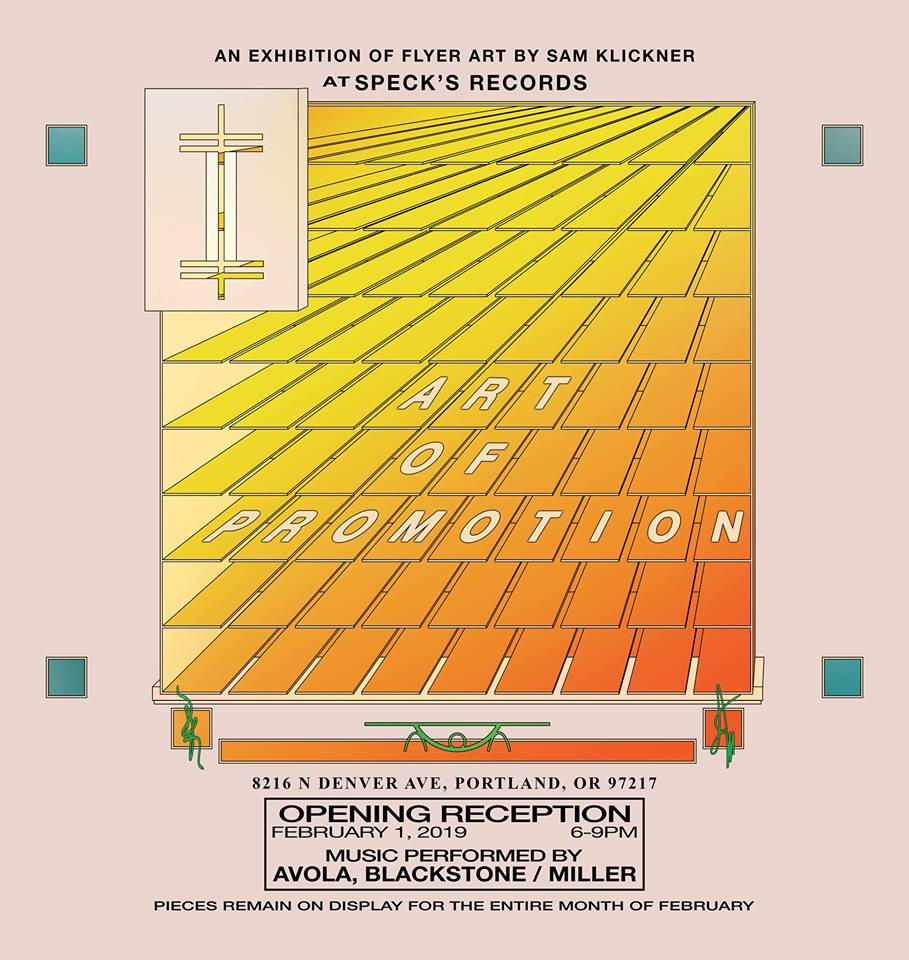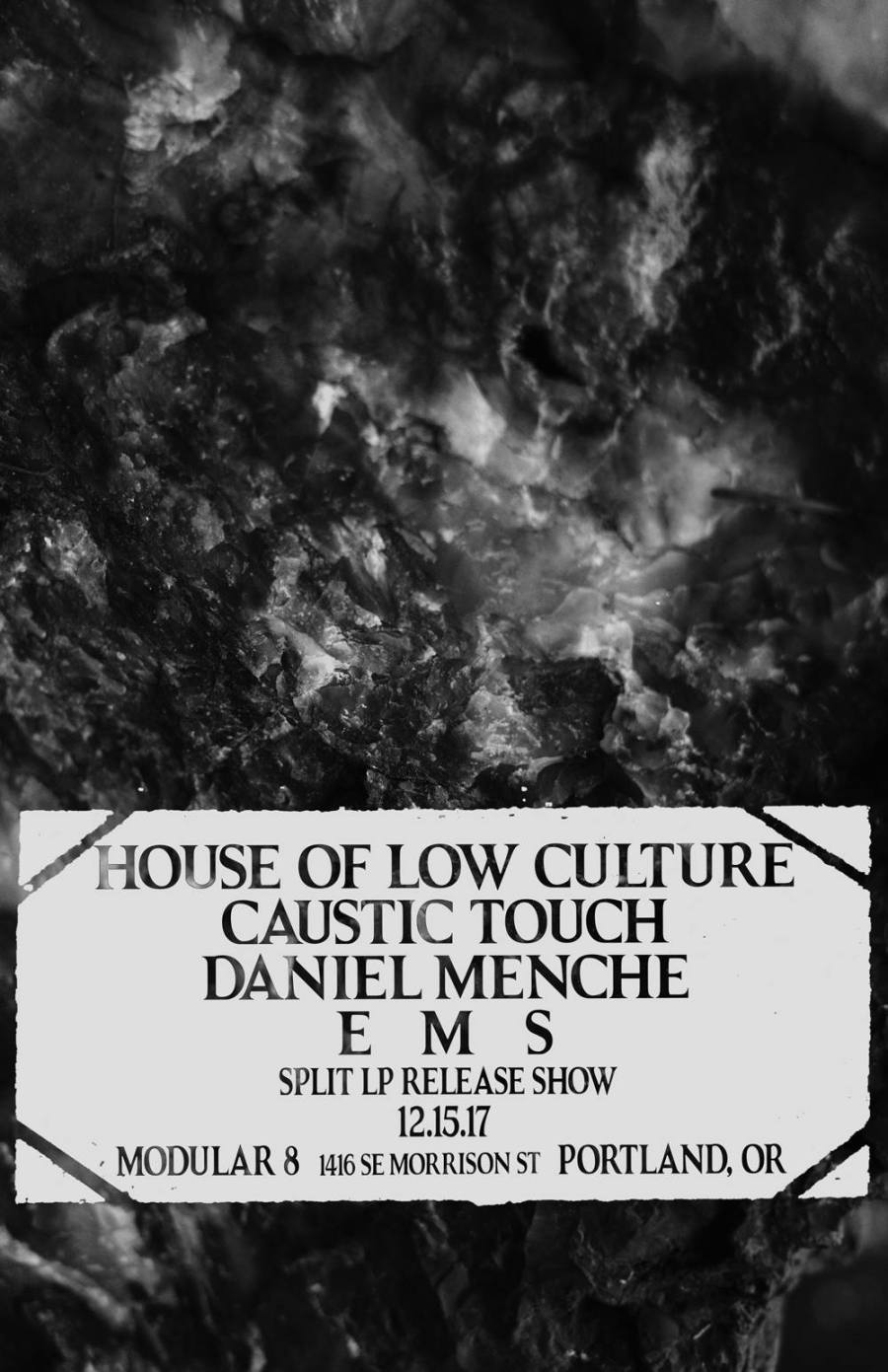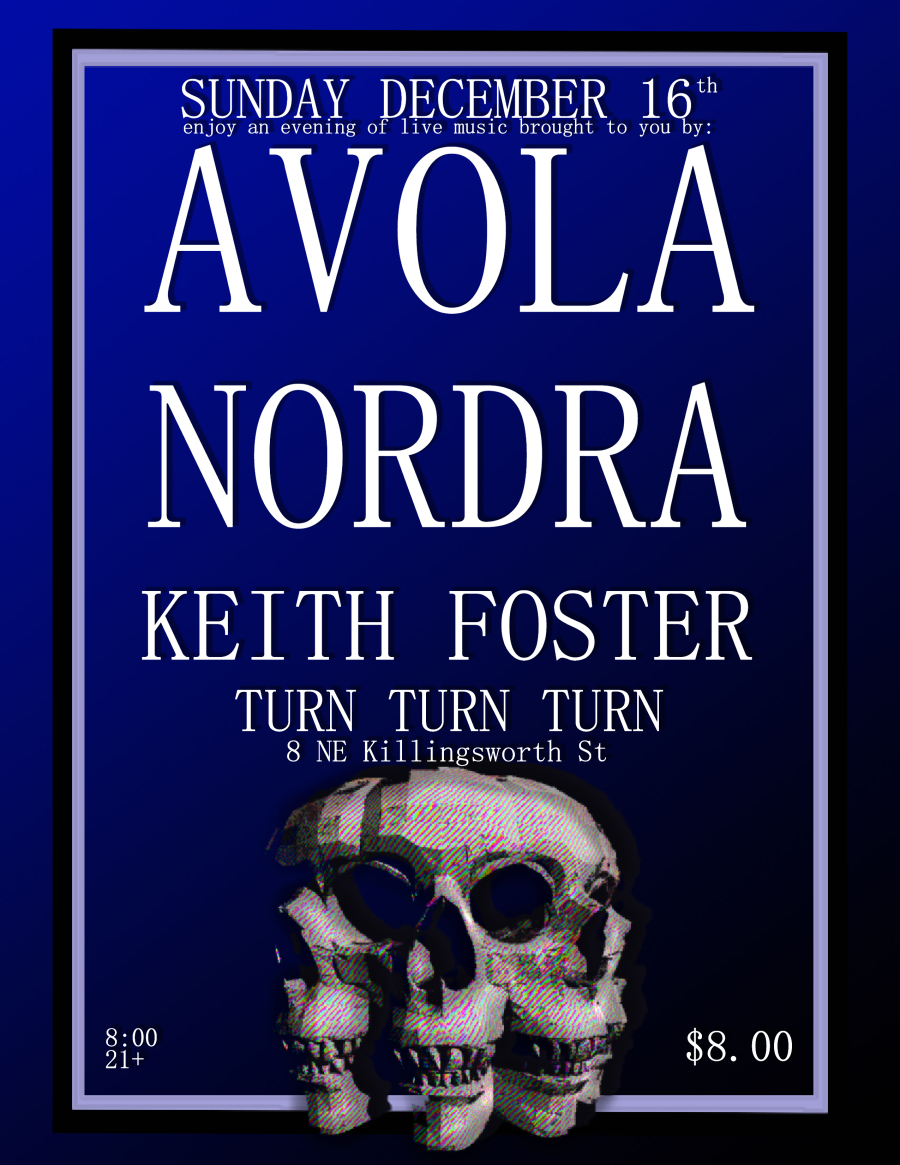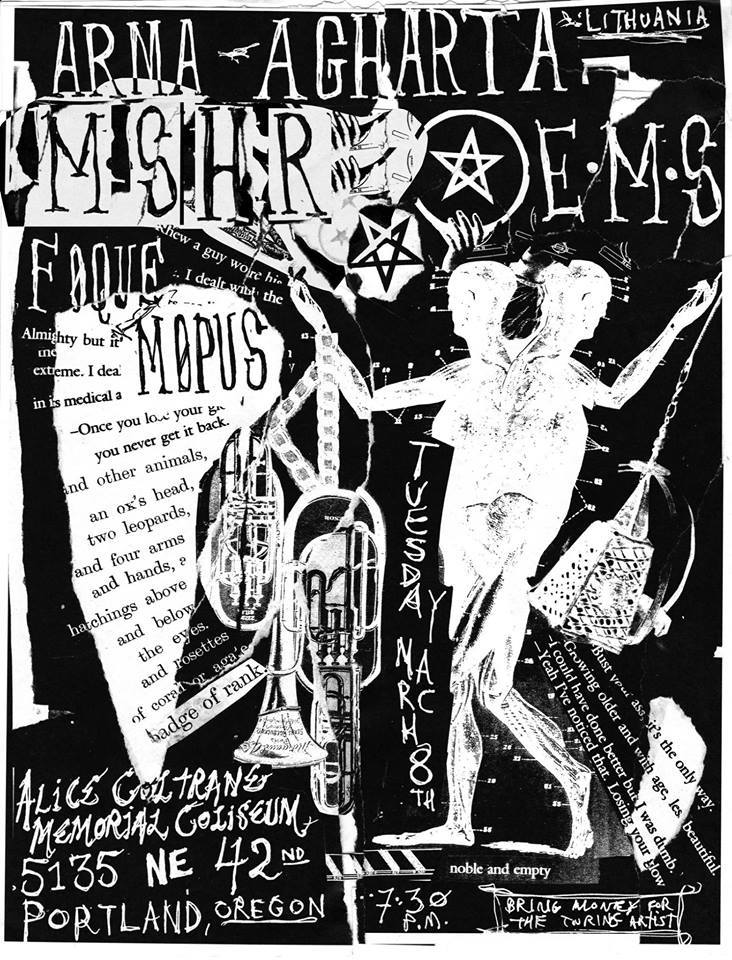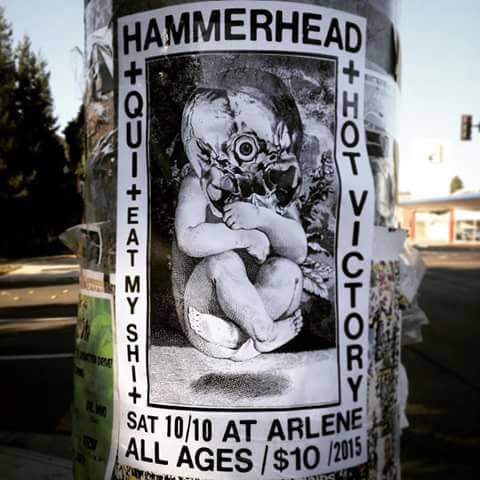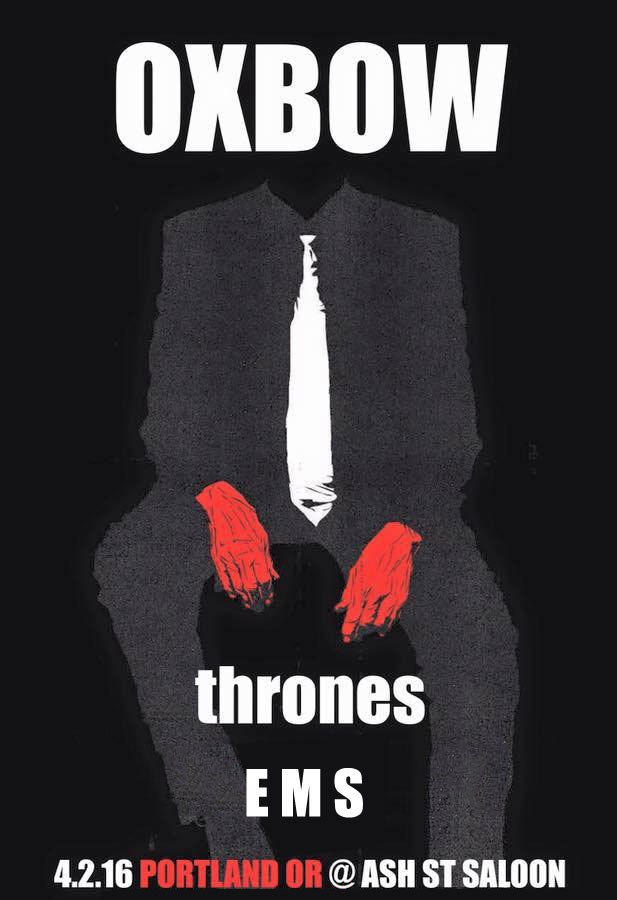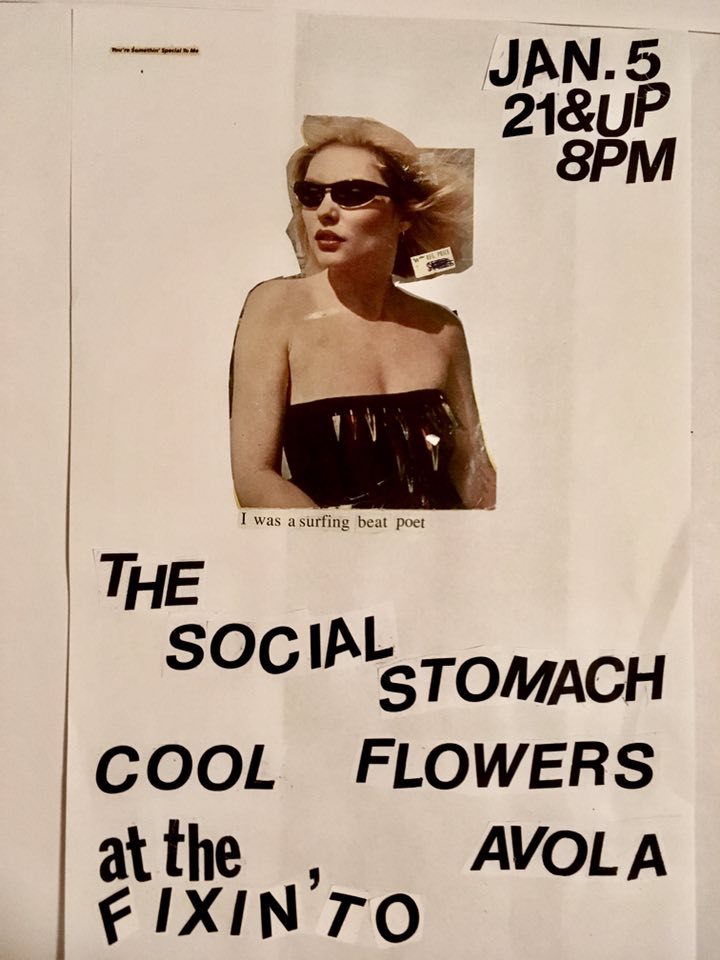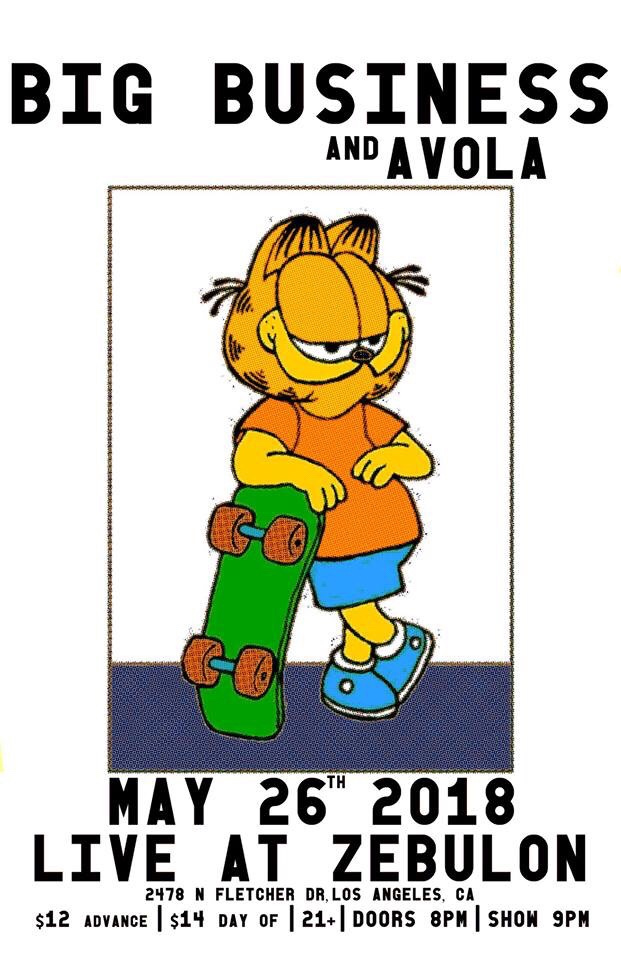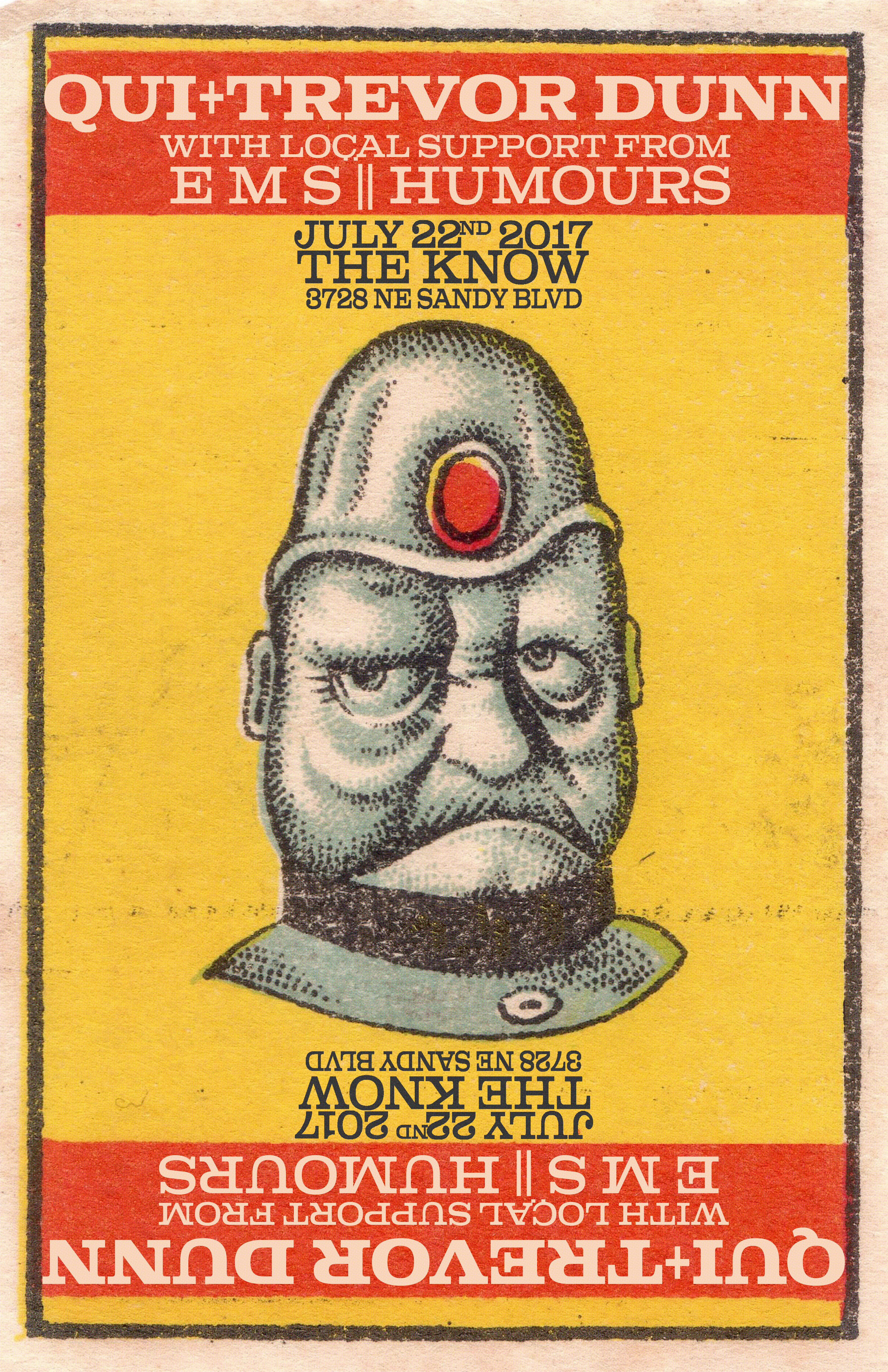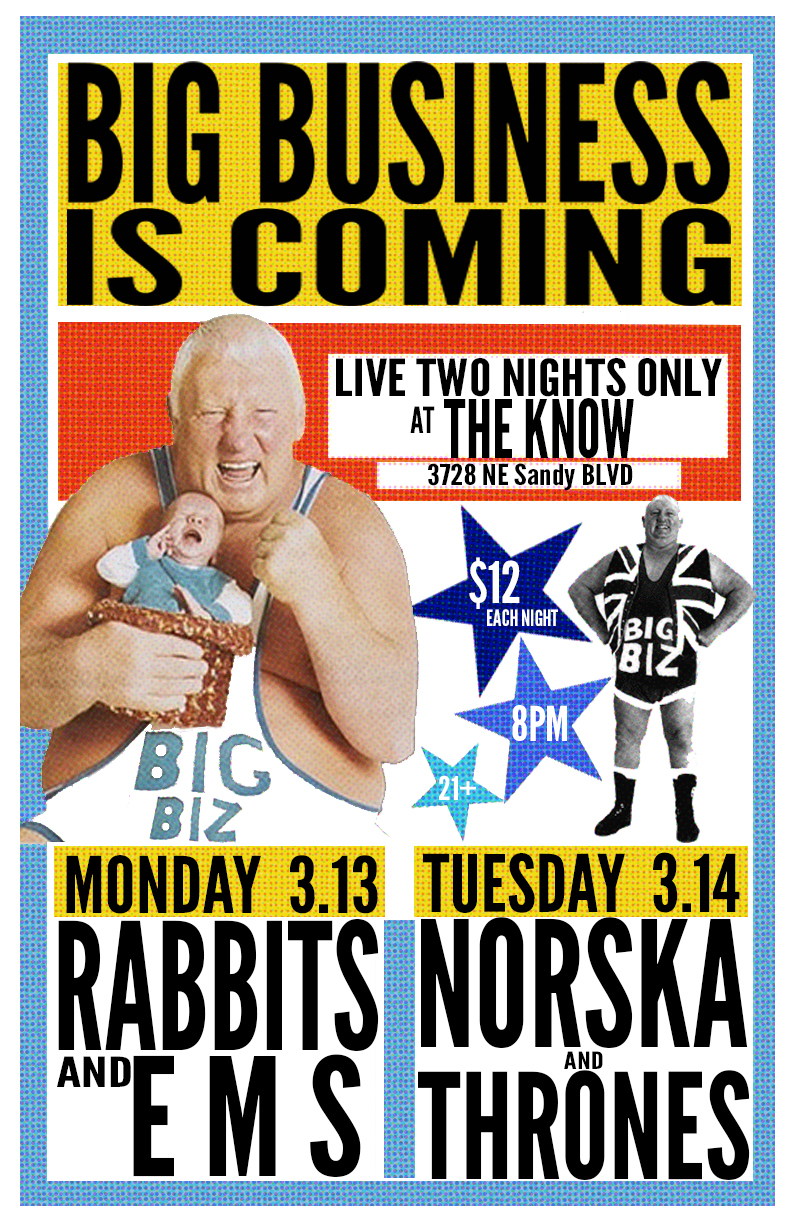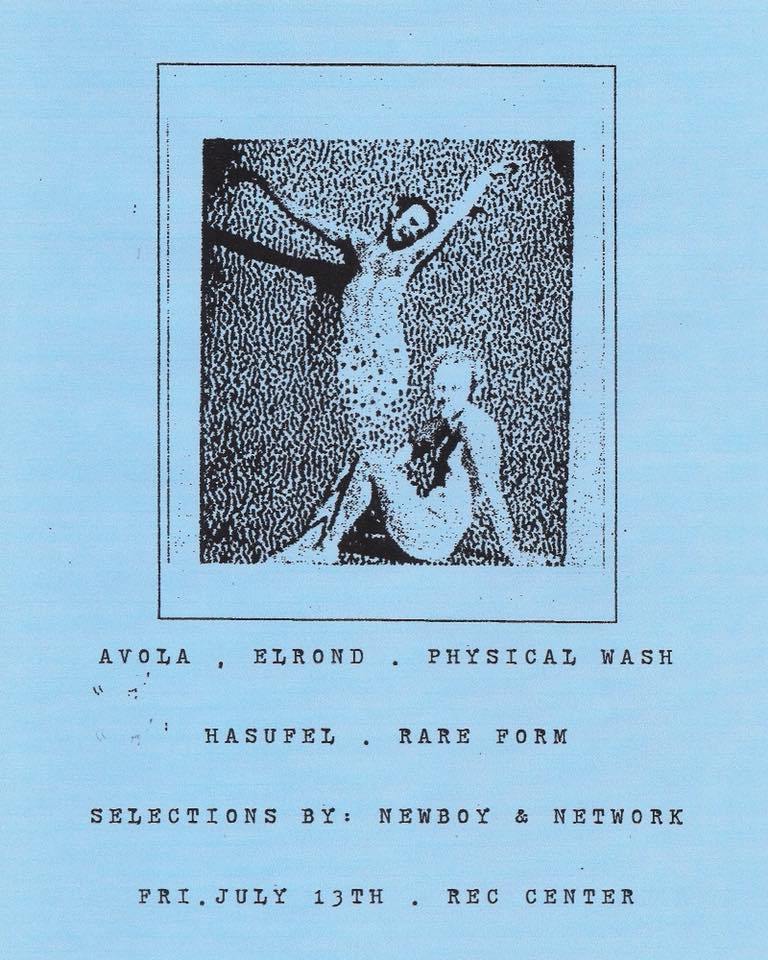 ELROND
DEAD
An Out Recordings
We Empty Rooms
NadineRecords
Shrew Florist
Gravity Records
PRIZEHOG
Feeling philanthropic?